RISMedia Daily e-News
Harvard Study Reports on Recent Trends in Home Equity and Housing Stock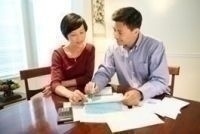 Spending on home improvements and repairs totaled $275 billion in 2011, down 4 percent from 2009 levels and some 16 percent below the market peak in 2007. Loss of home equity with the onset of the housing crash contributed to the decline in home repairs, according to a new study by the Harvard Joint Center for Housing Studies.
With the decline in spending on discretionary projects, home improvement expenditures per owner in 2011 stood well below levels averaged over the previous decade. In fact, per-owner spending fell from about 25 percent above the decade average in 2007 to about 10 percent below that level in 2011.
Near the top of the list of causes for the decline in home improvement spending is the loss of home equity resulting from the unprecedented plunge in house prices during the housing crash. By 2011, however, aggregate home equity had dropped by half to $6.5 trillion, or $87,000 per owner.
In 2011, the Harvard study found that more than a million distressed properties came back onto the housing market, including 760,000 lender-owned units and 300,000 short sales. Lenders improved about a third of their foreclosed properties prior to sale, with an average expenditure of about $6,500 per unit. About 60 percent of owner-occupant purchasers undertook improvements, averaging $11,100, while investors spent even more per unit on average than either lenders or owner-occupants, $15,600.
The Harvard study also noted the role investors are playing turning foreclosures into affordable rentals. Some 4.4 million formerly owner-occupied units were shifted to the rental market between 2007 and 2011. Another 4.6 million were vacant in 2011 and may become part of the rental stock as demand continues to grow.
The unexpected investor expenditures to improve the quality of America's single family housing stock came as the nation began to experience what the Harvard study calls an "uptick" in the deterioration of housing quality at the outset of the housing crash. In 1997, 4.4 percent of owner-occupied homes were considered inadequate, the study said. By 2007, these same units accounted for almost 8 percent of homes that were no longer owner-occupied (i.e., stood vacant or were converted to rental or nonresidential uses), indicating their increasing deterioration. Even more telling is that these inadequate units accounted for almost 17 percent of the homes that were demolished within the decade.
The study also tracked lender spending to restore REO properties for sale. During the housing downturn, the plunge in house prices precipitated a wave of foreclosures in many metropolitan areas. The foreclosure process often takes years to complete, wreaking havoc on mothballed and backlogged properties. But once foreclosure is completed, banks and other institutions typically invest in repairs to get the homes ready for sale and back into active use.
According to Joint Center estimates, lender expenditures on distressed properties amounted to $1.7 billion in 2011, with Atlanta, Las Vegas, Orlando, Phoenix, and Riverside posting the highest shares of spending. Local housing market conditions dictate the average amount that banks and institutions expend to prepare distressed properties for the market. In 2011, lenders invested considerably more per property in higher-priced markets such as Denver, Los Angeles, Portland, Raleigh, and Washington, DC.
In large measure, this disparity reflects the fact that properties in these markets often need to be in better condition to sell at a competitive price within a reasonable amount of time.
"Renovating foreclosed or abandoned homes benefits the entire neighborhood. Joint Center research has shown that home prices in neighborhoods with higher levels of improvement spending appreciate more rapidly, explaining why investing in blighted neighborhoods has been a national priority in dealing with the foreclosure crisis," said the report.
For more information and full article visit www.realestateeconomywatch.com [1].
source : Article printed from RISMedia: http://rismedia.com